Professional Plumber in Elgin, SC
You and your family depend on your home to provide you with comfort, cleanliness, and convenience, and your plumbing system plays a huge role in all of those things. At Franklin Plumbing & Drain Cleaning, we understand how important your plumbing system is to your home, and we provide a wide range of experiences to help you keep that system in excellent condition at all times. Whether you're looking for minor repairs, fixture installations, or complete drain cleaning services, you can always rely on our experts.
Our plumbing company has a team of professionally trained and experienced plumbers, so we're always able to provide excellent service and high-quality workmanship no matter the kinds of services you need. We always guarantee your complete satisfaction with our work, and we provide 24-hour emergency service from Monday - Thursday. So whenever you need a plumber in Elgin, SC, just call Franklin Plumbing & Drain Cleaning!
Give us a call today to schedule your appointment for plumbing services, or to ask any questions you have about our services, and we'll be looking forward to working with you.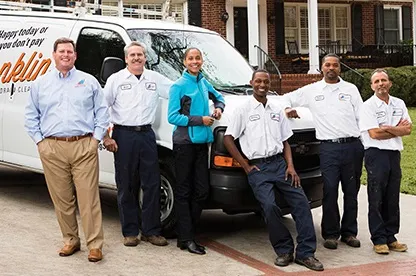 professional
drain cleaning




24 hour
available Monday - Thursday
If you are looking for a local plumber that offers quality plumbing and drain cleaning services
Premier Water Heater Services
Water heaters run constantly, so they're almost always under a ton of stress, which means that problems with the unit could develop at any time. Keeping your water heater in excellent condition is very important, but it isn't easy. Water heaters require frequent maintenance along with prompt water heater repair.
Our Elgin plumbers will be able to provide you with thorough and accurate repairs when you encounter any problems with your water heater. We offer maintenance services to help prevent those problems and keep your water heater working well, and increase its lifespan.
Reliable Drain Cleaning Services
Every part of your plumbing system is connected by its drains, so you need your drains to always function well. Any clogs, build-ups, or obstructions will cause multiple problems with your plumbing system throughout your home. Our Elgin plumbers offer high-quality drain cleaning services that can thoroughly eliminate any kind of blockage in your home's drains.
Other Reliable Plumbing Services
Franklin Plumbing & Drain Cleaning offers the best warranties in the Columbia, SC, area. We also guarantee parts and labor when it's possible to do so. Call us or fill out the online contact form today to set up your appointment.